Greek Isles Cruise | Oceania Sirena | May 29, 2019
SAILING STILL OPEN FOR WAITLIST!
Solo & Small Firm Section of The Florida Bar
2019 Out of Country CLE Trip
Greek & Italian Gems on Oceania's Brand New Sirena
Itinerary
Day
Port
Arrive
Depart
May 29 Wed

Venice, Italy

Embark 1 PM

May 30 Thu

Venice, Italy

4 PM

May 31 Fri

Dubrovnik, Croatia

12 PM

8 PM

Jun 1 Sat

Cruising the Mediterranean Sea

Jun 2 Sun

Mykonos, Greece

10 AM

7 PM

Jun 3 Mon

Santorini, Greece

8 AM

6 PM

Jun 4 Tue

Gythion, Greece

7 AM

4 PM

Jun 5 Wed

Corfu, Greece

10 AM

5 PM

Jun 6 Thu

Taormina (Sicily), Italy

9 AM

7 PM

Jun 7 Fri

Sorrento/Capri, Italy

8 AM

6 PM

Jun 8 Sat

Rome (Civitavecchia), Italy

Disembark 8 AM
With OLife Choice* includes FREE Airfare* & Unlimited Internet plus choose one:
FREE - 6 Shore Excursions
FREE - Beverage Package
FREE - $600 Shipboard Credit
Amenities are per stateroom
Plus book with Jen Mitchell Travel as part of the SSFS group and recieve complimentary pre-paid gratuities!

Priority Waitlist Deposit : $1500 per stateroom*
**deposit is fully refundable up until January 28
Optional Venice- 2 Night Pre-Package- € 1350 EUR per person
Saturday 27th May 2019: Transfer from Venice airport to Venice hotel – Hotel Centurion 2 nights – 2.5 Hour Cicchetto Tour
Sunday 28th May 2019: Half Day Venice & Grand Canal tour & Gondola ride
Monday 29th May 2019: Transfer from Venice hotel to Venice port.
Optional Rome- 3 Night Post-Package- € 1600 EUR per person
Saturday 8th June 2019: Transfer from Civitavecchia port to Rome hotel –Hotel Aleph 3 nights – Afternoon Ancient Rome "Campo Marzio" Tour
Sunday 9th June 2019: Half Day Highlights of the Roman Empire Tour
Monday 10th June 2019: Early Exclusive Visit (before opening hours) Tour of the Vatican City
Tuesday 11th June 2019: Private transfer from your hotel to Rome airport
Cabin Pricing: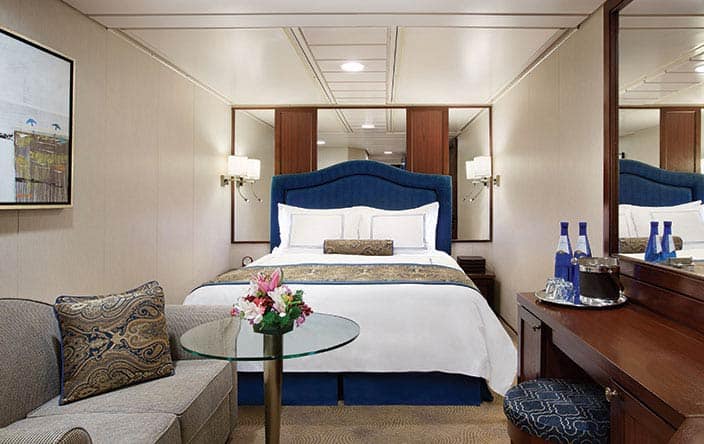 Inside Stateroom | 160 sq ft (WAITLIST)

$3499 per person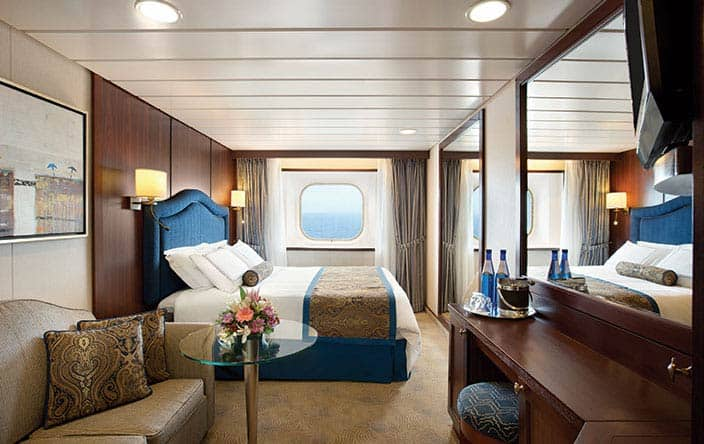 Deluxe Ocean View | 165 sq ft (WAITLIST)

$4299 per person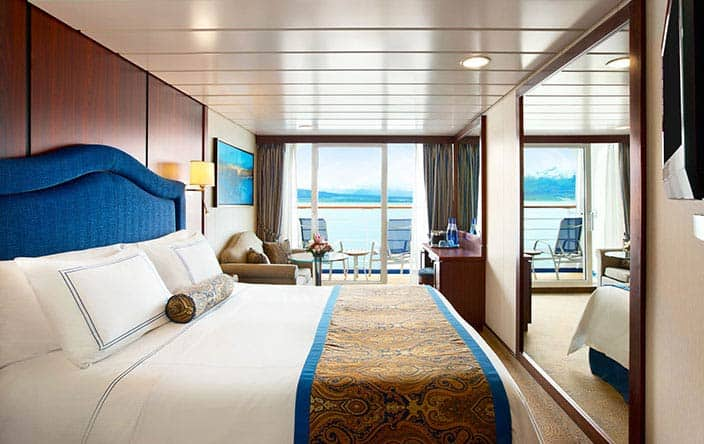 Veranda Stateroom | 216 sq ft

B2 $5199 per person (WAITLIST)

B1 $5399 per person (WAITLIST)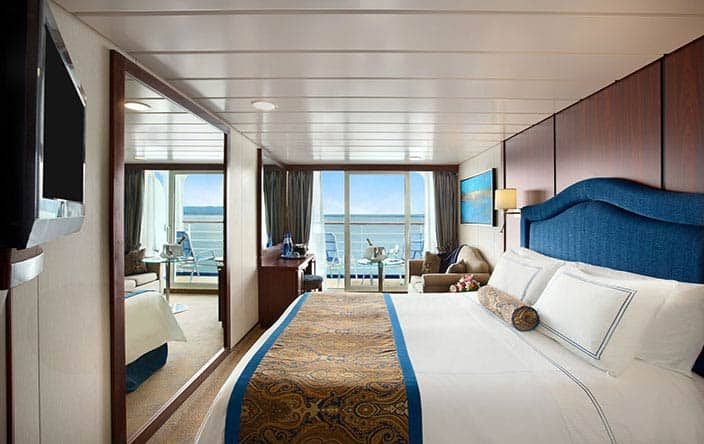 Concierge Veranda Stateroom | 216 sq ft

A3 $5599 per person (WAITLIST)
A2 $5699 per person (WAITLIST)
A1 $5899 per person (WAITLIST)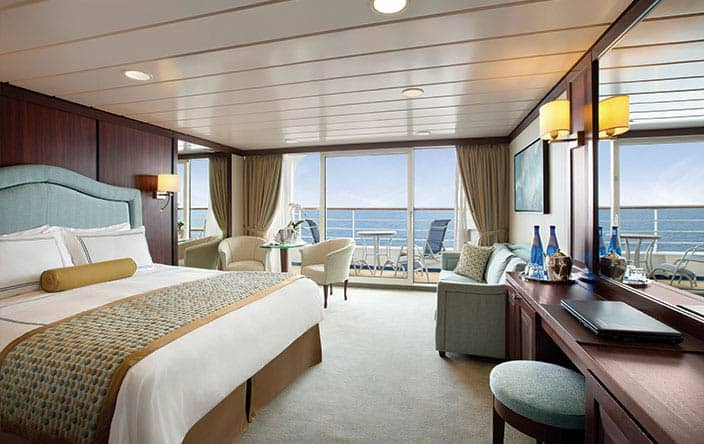 Penthouse Suite | 322 sq ft

PH3 $6699 per person (WAITLIST)
PH2 $6899 per person (WAITLIST)
PH1 $7099 per person (WAITLIST)

Rates quoted are per person based on double occupancy and reflect all savings. SIngle suppliment is 200%.
For all Inquiries Please Contact Jen Mitchell at 239-431-6734 /[email protected]
Cancellation: In the unfortunate event a participant must cancel travel notice must be made during normal hours. The effective date of the cancellation is the date we process the cancellation. Name changes, a substitution of a participant or a reduction in the number of guests in a stateroom are treated as a cancellation in that all applicable cancellation charges apply. In addition to the cancellation penalties for Oceania Cruises Jen Mitchell Travel has a penalty of $100 per person. All other cancellation charges are per-person, based on the cancellation date, as follows:
The following cancellation charges will be assessed for all cancellations received prior to departure up to the scheduled time of departure.
121 days or more prior to departure 0% of full fare
120 to 91 days prior to departure $250 per person
90 to 76 days prior to departure 25% of full fare
75 to 61 days prior to departure 50% of full fare
60 to 31 days prior to departure 75% of full fare
30 days or less prior to departure 100% of full fare
We've been there.
Find inspiration for your next travel experience.